Charter Schools Association uses photos, quotes without permission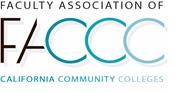 FOR IMMEDIATE RELEASE: Wednesday, November 2, 2016
Austin Webster, 916-899-2985
Misleading independent expenditure mailer draws "cease and desist" letter
Los Angeles—A political mailer that arrived in voters' homes last week contained photos and quotes attributed to Joanne Waddell, president of the faculty union in the Los Angeles Community College District, and Jonathan Lightman, executive director of the Faculty Association of California Community Colleges. Neither authorized their use by a California Charter Schools Association (CCSA) political action committee. The individuals' attorneys have issued cease and desist letters Waddell letter, Waddell letter demanding an apology from the CCSA and that it contact the households that received the mailer to correct the false impression that the individuals were in any way linked to the independent expenditure campaign funded by the Association.
The mailers were sent by the "Parent Teacher Alliance", sponsored by the California Charter Schools Association Advocates Independent Expenditure Committee, to households in the 43rd Assembly District in support of Laura Friedman, who is running against Ardy Kassakhian. (Friedman's campaign had no knowledge of the mailer, which as part of an independent expenditure is required to operate without coordination with the candidate's own campaign.)
"Last Friday, a friend who lives in Glendale sent me an email of a political mailer she received," said Joanne Waddell. "Her email message was "Did you know that your picture and a quote attributed to you is on a mailer paid for by the California Charter Schools Association?" I didn't know, and I was shocked. The mailer went out without my consent or approval. While this dishonest and misleading action may be consistent with the values of the CCSA, it is not consistent with either election law or common decency."
Waddell was not the only individual or organization surprised at the contents of the mailer. "The Faculty Association of California Community Colleges is distressed by the unethical approach of the charter school advocates," said FACCC executive director Jonathan Lightman, whose likeness and quote were also on the mailer. "Our endorsements of the candidates in this race does not extend to supporting the agenda of outside groups."
The Charter Schools Association is spending heavily in legislative campaigns around the state to elect candidates supported by the CCSA and its billionaire backers. "The hope of the CCSA is that they can buy an unlimited expansion of the number of charter schools, and prevent passage of legislation requiring greater transparency and fairness in the operations of these schools," said CFT president Joshua Pechthalt.
###
The California Federation of Teachers represents 120,000 faculty and school employees in public and private schools and colleges, from early childhood through higher education. More info: www.cft.org. Founded in 1953, the Faculty Association of California Community Colleges was named "Best Political Voice for Community College Faculty in the State" by Sacramento News & Review. Representing over 11,000 members, it serves as the professional membership association for California Community College faculty across the state's 72 districts and 113 colleges.