Count Every Vote – Rallies to Defend Democracy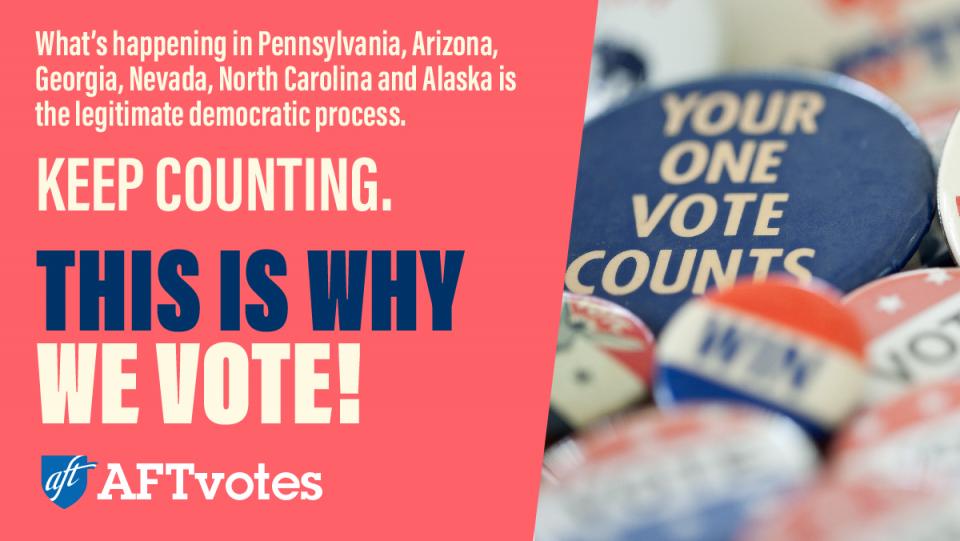 What we teach about our democracy is that you #CountEveryVote. That's how this works. That's why every vote must be counted this election.
Join in one these events tomorrow. Note: All actions will practice social distancing — attendees must wear a mask.
Los Angeles 11 am @ Pershing Square (532 Olive Street)
RSVP on the UTLA event page
San Francisco 12 pm @ Justin Herman Plaza (across from Ferry Building)
RSVP on CFT Facebook Event Page
Other communities
Search for an event in your area. Actions will take place in San Jose and oth­er cities as part of the n­ationwide coalition and network Pro­tect the Results.