Classified Conference 2021
The Council of Classified Employees goes to Las Vegas!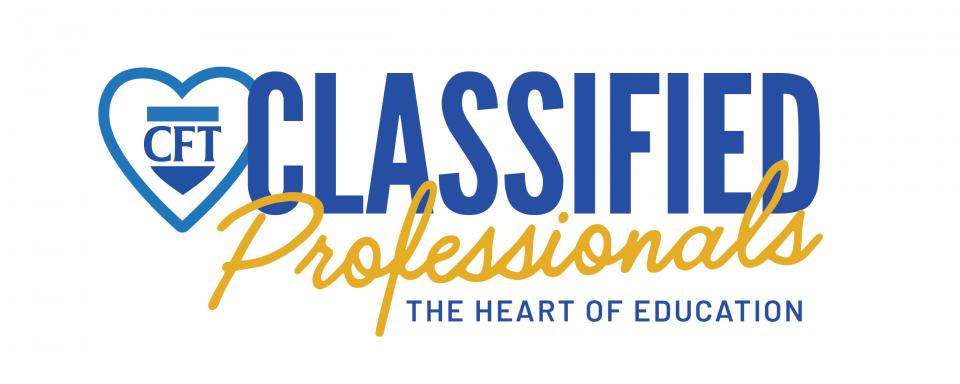 COVID Safety Update
Out of an abundance of care and concern for the health and safety of all who will be attending our conference, the CFT has added another level of COVID-19 precaution. Everyone who will be attending (members, guests, presenters and staff) is required to upload a picture of their vaccination card or a negative COVID-19 test result in advance of the conference. If you registered for the conference, please check your email for instructions.
Additionally, once you arrive the following safety protocols will be in place:
All attendees must wear a mask while indoors (except while eating).
All conference seating will be socially distant.
Meals will be buffet style but served by hotel staff.
Door handles and tables will be cleaned between workshops and any pens and pads left in the room removed.
Hand sanitizers and wipes will be included in conference bags.
More Pre-Conference Updates
Email the Council of Classified Employees from this page if you need assistance.
About Our Conference
At our Classified Conference, you can look forward to a typical pre-pandemic style line-up of events with plenary sessions, meal events, workshops, and social events. The theme of our conference is "Classified Professionals — The Heart of Education."
You can look forward to workshops on topics such as technology in the workplace, personnel commissions, self care for personal health and welfare, social justice and diversity, and labor history. See you soon —in person — in Las Vegas!
Schedule At-A-Glance
FRIDAY, OCTOBER 15
2 pm Local Presidents Collaboration
5:30 pm Meet and Greet
7 pm Dinner – General Session
SATURDAY, OCTOBER 16
8 am Breakfast – General Session
10 am Workshops
12 pm Lunch – General Session
1:30 pm Workshops
3:15 pm Workshops
5 pm Happy hour with hors d'oevres and no-host bar
7 pm Dinner and evening out on your own
SUNDAY, OCTOBER 17
8 am Breakfast – General Session
12 noon Conference ends
Local Presidents Collaboration
PRE-CONFERENCE EVENT
Whether you are a seasoned president, or brand new, this is an opportunity you won't want to miss. Before the conference opens, local presidents from constituent unions of the Council of Classified Employees are invited to attend a casual seminar to share updates on current issues and get to know one another.
We will share our experiences of the past pandemic year — successes and challenges alike — as we continue to guide our unions through a new phase of the pandemic. The collegial exchange of information can help your unions and the Council of Classified Employees formulate plans for the future and better serve our members. CFT leaders will also be joining the roundtable.
The Local Presidents Collaboration begins at 2 pm on Friday.
Workshops
A Brief History of Labor for Beginners
This workshop will give an introductory survey of the origins, basic philosophies, and history of organized labor in the United States.
AFT+ Member Benefits
AFT+ Member Benefits add value to union membership and help engage members. There are more than 50 benefit programs, many of which offer features or discounts not available to others. This workshop will give you information on the benefit programs, show you how to get additional information and spark ideas on how to use the benefits in your local. We will also cover AFT benefits created to help local unions and save them money including two important voluntary local-paid benefits — Accidental Death and Dismemberment and Occupational Liability Insurance.
Having Difficult Conversations
Join us in this workshop as we discuss a few ways to tackle difficult conversations. At some point, we are all going to be faced with having to have a difficult conversation with a colleague or a loved one. And although there is no silver bullet, we'll discuss ways to make hard conversations less personal and more productive. We'll also use this time to sharpen our own communication and listening skills so that we can communicate clearly, concisely, and with kindness, whenever possible.
Protecting School and College Employees from Climate-Related Hazards
This workshop will examine the impacts of increasingly severe environmental heat and wildfires on school and college employees in California. The presentation will consider exposure to heat and wildfire hazards among non-classroom school and college personnel, and will highlight relevant Cal/OSHA standards designed to protect workers from these hazards. The discussion will also consider strategies to ensure that employers take proper steps to adequately protect workers as extreme heat and wildfire events become more common.
Putting Your Best Foot Forward — Advancing in Your District Career
Quite often we find ourselves competing and losing positions to outside candidates after years of service to our districts. This workshop will help us renew our confidence, revamp our resumés, and rethink the interview process to help land the job we want in the district we already work.
Race and Diversity
Lately, conversations about race and racism seem to be dominating the headlines. Join us as we walk through not only what these things are, but also how we can use our knowledge of diversity to create a safe and culturally competent workspace for ourselves, our colleagues and our students.
Talks About Mental Health and the Pandemic
Since March 2020, we have all experienced life changing shifts and been forced to figure out new ways to make it work without much regard to the emotional or social energies and the impact it had on our mental health. Join us as we walk through a few mental health tools, tips and tricks for you to remain balanced and whole in this ever changing world.
Technology in the Workplace
Technology is all over the workplace. This workshop will discuss two aspects of the use of technology. The first addresses personal use of the employer's equipment and use of personal equipment for work. The second part of the workshop will discuss employees' rights and lack of rights in the use of social media.
Understanding the Merit System and More
Philip J. Gordillo, executive director of the California School Personnel Commissioners Association, and his merit system colleagues will present and lead a discussion for workshop attendees on the principles and processes associated with the merit system and the role of Personnel Commission governance for the classified service in a school district. The Association serves as a resource and provides supportive services to 94 California school districts operating under a merit system.
Registration & Fee Payment
The deadline for members to register their attendance with CFT was September 27

.

There is a registration fee of $50 per attendee. You (or your local union) may pay the conference registration fee by credit card through the CFT website or by check.
To pay by check, please send the check (made out to CFT) to 2550 North Hollywood Way, Suite 400, Burbank, CA 91505.
Guest Registration
Guests are welcome to attend our conference, but must be registered in advance.
The deadline for guests to register their attendance with CFT was also September 27

.

Three meal options were available to guests and two packages were available for purchase. Payment for meal packages was required at the time of guest registration. (Sorry, we are unable to accept payment at the event.)
No meals
Friday night dinner and Saturday night happy hour — $70
All conference meals — $200​
Room Reservations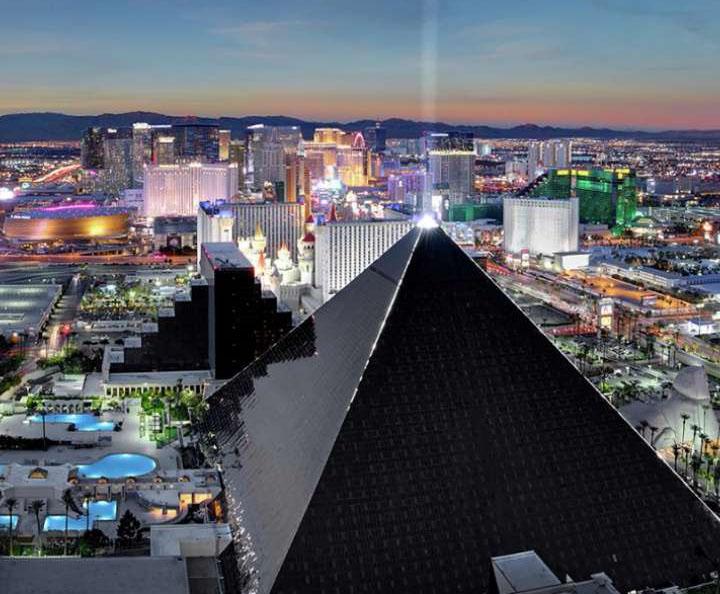 The Classified Conference will be held at the Luxor Hotel & Casino.
The deadline to make room reservations was September 27.
The union conference room rate for Friday and Saturday was $110 per night, plus a daily resort fee of $35. Rooms reserved after September 27 are subject to availability and price fluctuation.
Getting to Vegas and the Luxor
You may fly or drive to Las Vegas.
If you fly, you will arrive at McCarran International Airport (LAS). The Luxor Hotel & Casino is about 10 minutes from the airport on the Las Vegas Strip.
If you drive or will have a car, parking at the hotel is $15 per day.
Find the Luxor at 3900 S. Las Vegas Blvd, Las Vegas, NV 89119.