AFT TEACH Conference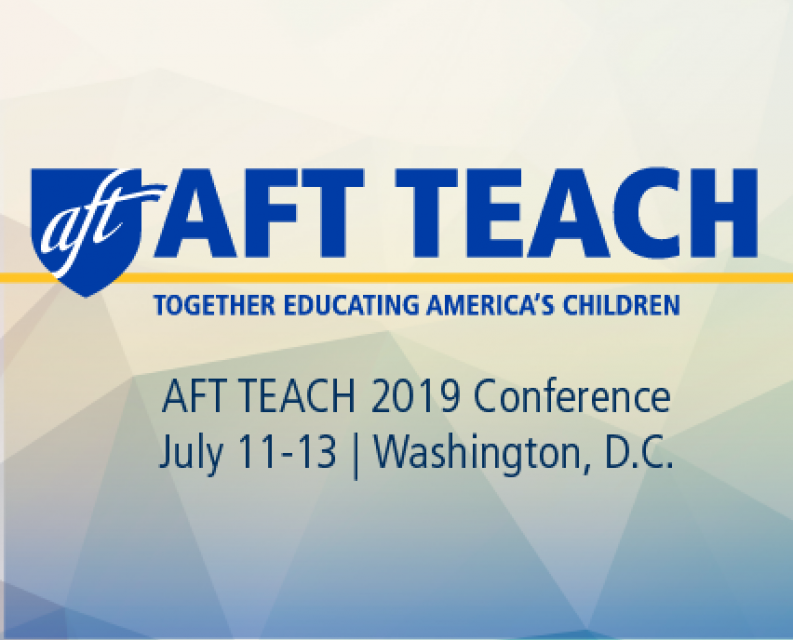 The AFT's biennial TEACH Conference will be held in Washington, D.C. this summer. This unique professional learning conference will celebrate, inspire and support educators in the work that lies ahead.
AFT has listened to members around the country and knows that educators want in-depth, hands-on experiences that provide them with concrete strategies, tools and materials they can use in the classroom to meet students' needs.
TEACH – Together Educating America's Children – is the place where it all comes together.
Learn more about TEACH and register to attend on the AFT website.