AFT Paraprofessional and School-Related Personnel Conference
Virtual Conference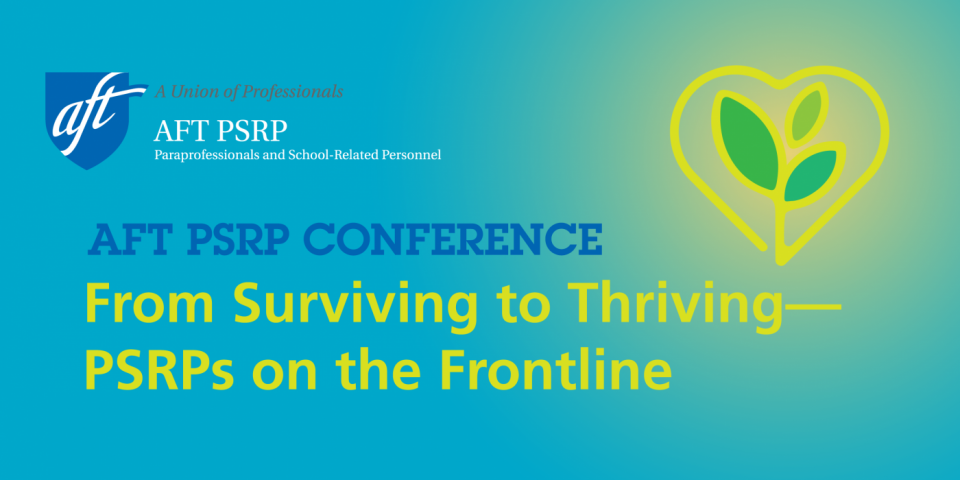 California classified employees and support staff have known and loved this AFT professional issues conference for more than 40 years. And COVID-19 isn't stopping the tradition. AFT PSRPs across the nation will be meeting virtually to share best practices, tactics and strategies for organizing, and the camaraderie and "can do" PSRP spirit.
Register for this year's conference to celebrate not just surviving, but thriving. Because of the resilience and resourcefulness of our school and college staff, our public schools and colleges will come out of this pandemic stronger than ever.
AFT's free virtual conference will help equip members with the tools they need to strengthen our unions for the challenges we face now with COVID-19 and reopening as well as our ongoing fight for dignity, respect and living wages.
Without the traditional costs of travel and lodging, the 2021 conference is accessible to even more members and locals than in previous years.
The virtual conference will open on the evening of Friday, April 23 at 4 pm Pacific time and last until 6:30 pm. The conference will continue on Saturday, April 24, from 7 am to 2 pm PST.