Classified Conference 2021
The Council of Classified Employees goes to Las Vegas!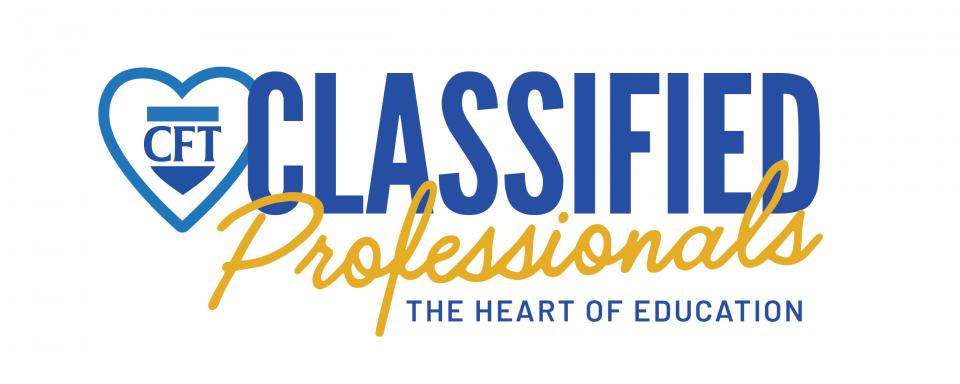 At our Classified Conference this fall, you can look forward to a typical pre-pandemic style line-up of events with plenary sessions, meal events, workshops, and social events. The theme of our conference is "Classified Professionals — The Heart of Education."
You can look forward to workshops on topics such as technology in the workplace, personnel commissions, self care for personal health and welfare, social justice and diversity, and labor history.
Conference registration is now open. Plan now to join us —in person — in Las Vegas! Please check back for conference updates.
Tentative Schedule
FRIDAY, OCTOBER 15
2 pm Local Presidents Collaboration
5:30 pm Attendee Welcome
7 pm Dinner – General Session
SATURDAY, OCTOBER 16
8 am Breakfast – General Session
10 am Workshops
12 pm Lunch – General Session
1:30 pm Workshops
3:15 pm Workshops
5 pm Happy hour with hors d'oevres and no-host bar
7 pm Dinner and evening out on your own
SUNDAY, OCTOBER 17
8 am Breakfast – General Session
12 noon Conference ends
Local Presidents Collaboration
PRE-CONFERENCE EVENT
Whether you are a seasoned president, or brand new, this is an opportunity you won't want to miss. Before the conference opens, local presidents from constituent unions of the Council of Classified Employees are invited to attend a casual seminar to share updates on current issues and get to know one another.
The Local Presidents Collaboration begins at 2 pm on Friday.
Tentative Workshops
A Brief History of Labor for Beginners
AFT+ Member Benefits
Advancement in Employment: Putting Your Best Self Forward
Health & Safety Issues for Trade Employees: OSHA Regulations
Health, Welfare and Self Care
How to Have Difficult Conversations
Introduction to Personnel Commissions and the Merit System
Social Justice: Diversity, Equity, and Inclusion
Technology in the Workplace
Member Registration with CFT
Members may register to attend the Classified Conference here.
There is a registration fee of $50 per attendee. After you register at the link below, you will receive a confirmation email from CFT with instructions about how to pay the conference registration fee. You (or your local union) may pay by credit card through the CFT website or by check.
The deadline to register member attendance with CFT is September 27

.
MEMBERS — REGISTER YOUR ATTENDANCE HERE
Guest Registration with CFT and Meal Packages
Guests are welcome to attend our conference, but must register in advance.
There are three meal options available to guests and two packages available for purchase. Payment for meal packages is required at the time of guest registration. (Sorry, we are unable to accept payment at the event.)
No meals
Friday night dinner and Saturday night happy hour — $70
All conference meals — $200
The deadline to register guest attendance with CFT is September 27

.

​
GUESTS — REGISTER YOUR ATTENDANCE HERE
Room Reservations at the Luxor
The Classified Conference will be held at the Luxor Hotel & Casino.
The conference room rate for Friday and Saturday is $110 per night, plus a daily resort fee of $35. Use the direct link below to reserve rooms at the CFT rate.
The deadline to make room reservations is September 27.
Getting to Vegas and the Luxor
You may fly or drive to Las Vegas.
If you fly, you will arrive at McCarran International Airport (LAS). The Luxor Hotel & Casino is about 10 minutes from the airport on the Las Vegas Strip.
If you drive or have a car, parking at the hotel is $15 per day.
Find the Luxor at 3900 S. Las Vegas Blvd, Las Vegas, NV 89119.