Cal/OSHA adopts more stringent COVID-19 protections for workers
Regulations create mandatory requirements for employers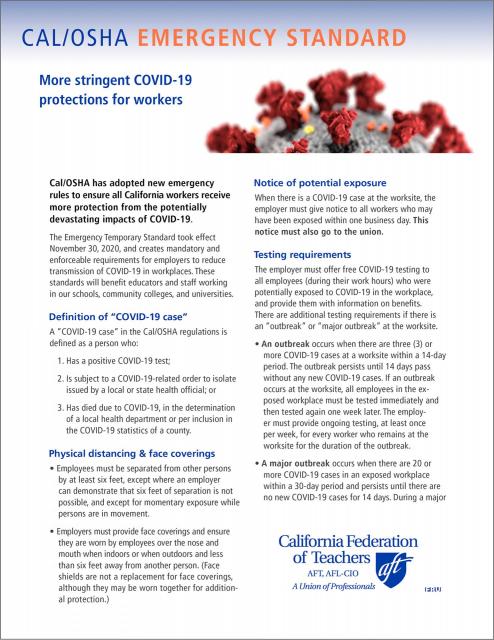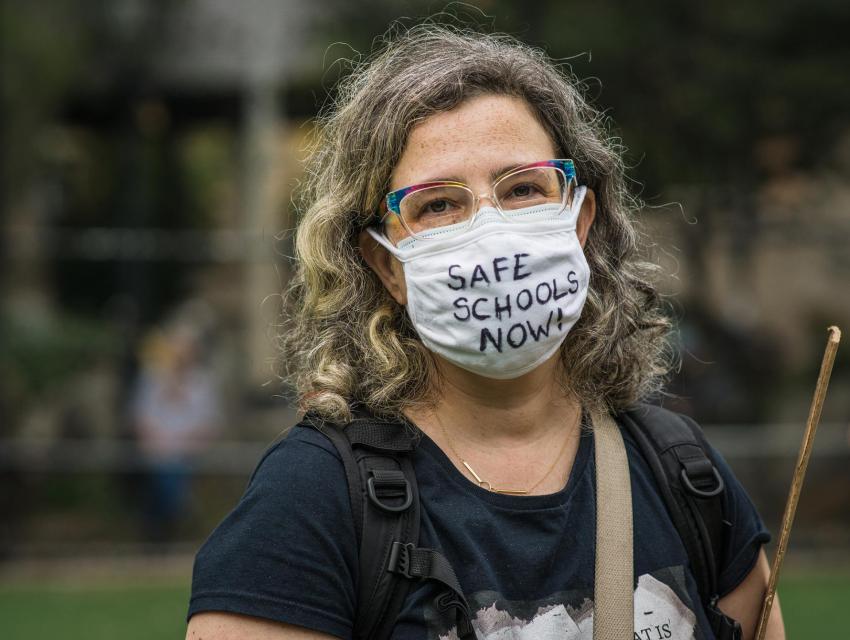 Cal/OSHA has adopted emergency rules to ensure all California workers receive more protection from the potentially devastating impacts of COVID-19. These standards create mandatory and enforceable requirements for employers to reduce transmission of COVID-19 in workplaces and will benefit educators and staff in our early childhood settings, schools, community colleges, and universities.
The Cal/OSHA Emergency Temporary Standard contains provisions that allow "exclusion pay" for workers who are unable to work because they were exposed to COVID-19 at the worksite. Exclusion pay means the employer continues to pay you even if you must be "excluded" from the worksite.
The Emergency Temporary Standard took effect November 30, 2020,
The standard was revised on June 17, 2021.
The revised Emergency Temporary Standard is in effect until December 31, 2022.
June 17, 2021 — Revisions to the Emergency Temporary Standards
Following the June 17 vote by the Occupational Safety and Health Standards Board to adopt the revised COVID-19 Prevention Emergency Temporary Standards, Governor Newsom signed an executive order to allow the revisions to take effect immediately on June 17, 2021. The revisions are in effect until December 31, 2022.
The revised regulations reflect the state's latest COVID-19 public health guidance. The updates include changes to face coverings and physical distancing requirements. More information about the revised Emergency Temporary Standards can be found on the Cal/OSHA website at the links below.
November 18, 2020 – Emergency Temporary Standards
The Cal/OSHA Standards Board voted unanimously on November 18, 2020, to adopt emergency rules to strengthen COVID-19 protections for all California workers. The Dept. of Industrial Relations website includes information about the original standard. (This standard was revised on June 17, 2021. )