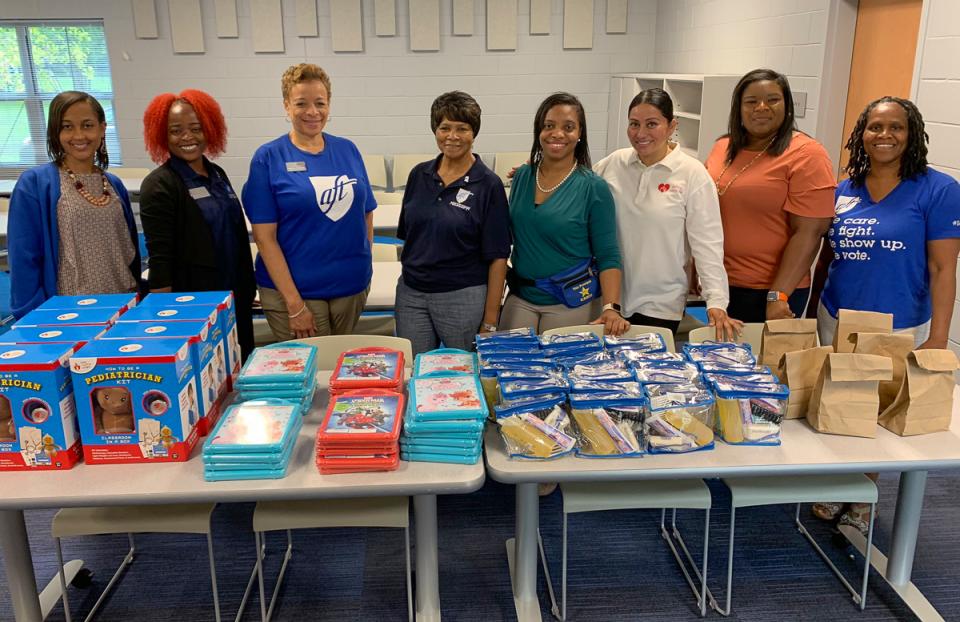 The CFT and AFT join other progressive groups in condemning the ICE raids in Mississippi – the largest immigrations raids waged in a single state. Immigration and Customs Enforcement swept up nearly 700 undocumented workers from several food processing plants last week, leaving as many families scrambling for support.
The plant workers of Koch Foods in Mississippi were union members of the United Food and Commercial Workers, Local 1529.
The ICE raids at two plant locations in Mississippi resulted in the detention of 680 food workers. These raids not only strike fear and terror in the hearts of immigrants, but are a calculated move to enable greater exploitation of immigrants.
Prior to the raids there was a settlement by the Equal Employment Opportunity Commission which favored the workers in claims against Koch Foods for sexual and physical harassment. The timing of the raids is not unique to labor, because it has happened before and will continue to happen for the simple truth that it increases the insecurity of immigrants, threatens the lives of immigrant workers everywhere, and makes union organizing more difficult.
More importantly, and most devastating, is the traumatic impact on the children and the families of these workers. Even for those who have been released from detention, their lives have been turned upside down. They cannot return to work and are still in immigration proceedings, and their children have enormous fear of being separated from their parents again.
It is with this reality that we organize and come together to support those who have been economically, physically, and emotionally impacted by the ICE raids, while their employer goes untouched by law enforcement.
AFT volunteers are helping reunite families and distribute food and supplies to people detained after the Immigration and Customs Enforcement raids in Mississippi. "At the end of the day, compassion and dignity and decency should be the watchwords of the United States of America," said AFT President Randi Weingarten. "That is who we are, and that is what we demand of our government.
Please consider a donation by your local or from you personally. You can send your checks to UFCW Local 1529 Strike and Emergency Fund UFCW, Local 1529, 8205 Macon Road, Cordova, TN 38018.
— By AFT Staff