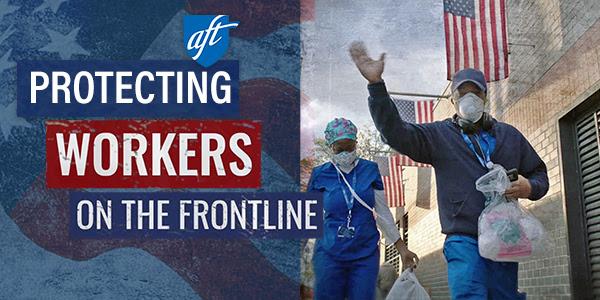 President Joe Biden, Vice President Kamala Harris, and their team have been working at a furious pace to identify what needs to happen fast — to contain the coronavirus, to get our country vaccinated, to help struggling Americans and their communities, and to start reversing the discriminatory, hate-driven executive actions of the last four years. But Biden and Harris cannot do it alone. Now is the time for us to roll up our sleeves and work together to build back better.
Write to Congress right now and urge your elected representatives to support the American Workforce Rescue Act
There's no better way to start this work than by passing the $1.9 trillion rescue bill Biden proposed last week — the American Workforce Rescue Act. It's the Biden plan to curb the coronavirus, get the country vaccinated and invest resources where they are needed most, including billions for states, schools and localities.