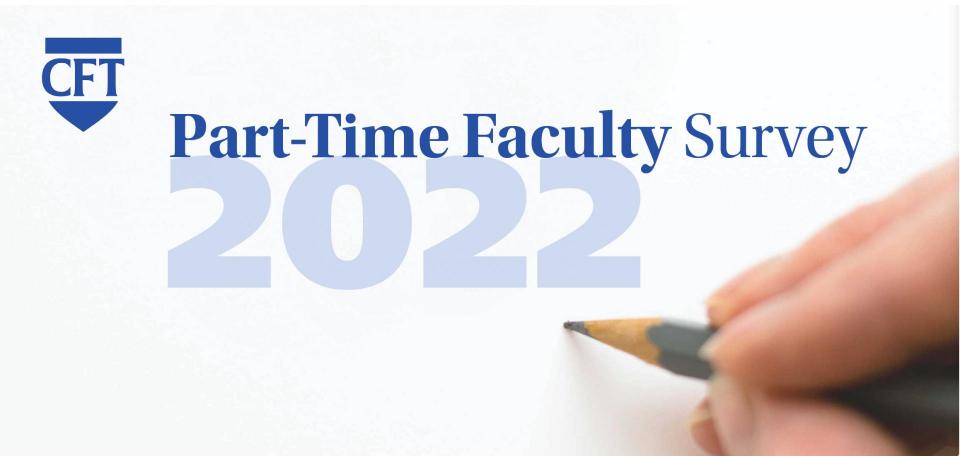 Update: Thank you to all faculty who completed our survey. Find the ground-breaking results here!
By completing this survey, you're helping CFT's statewide campaign to win quality, affordable healthcare for all part-time faculty in California. The results will strengthen CFT's advocacy in the state Legislature, and inform local unions negotiating improvements in your districts.
This survey should take approximately 15 minutes to complete and is intended for faculty who are teaching in the 2021-22 academic year on a part-time, contingent basis. All data and results will be kept confidential and no data will be connected to any individual respondent.