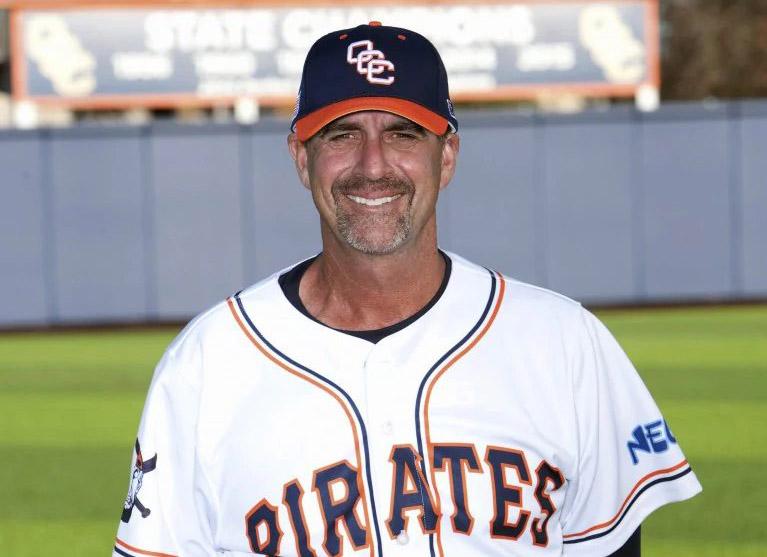 CFT member and baseball coach John Altobelli was killed in the tragic helicopter crash in Calabasas on January 26, along with his wife, daughter, and six others including NBA great Kobe Bryant and his teenage daughter.
Altobelli, 56, was long-time head baseball coach at Orange Coast College in Costa Mesa and a member of the Coast Federation of Educators, AFT Local 1911. His wife Keri was 46, and his 13-year old daughter played on the same basketball club team as Gianna Bryant.
According to the Los Angeles Times, Altobelli was the longest-tenured baseball coach in Orange Coast College history. He guided the Pirates to four California state community college championships and more than 700 victories in his 27 years at the school.
John's younger brother, Tony Altobelli, is the school's sports information director and a member of the Coast Federation of Classified Employees. When offering condolences, the local union said Coach Altobelli worked closely with classified employees during his entire tenure at Orange Coast College and that his inspiration and leadership will be greatly missed.
The Altobellis have two surviving children, J.J. and Alexis.
The Orange Coast College Foundation has established an Altobelli Family Memorial. Donations may be directed to the OCC Foundation website or sent by mail to:
Orange Coast College Foundation
Altobelli Family Memorial Fund
2701 Fairview Road
Costa Mesa, CA 92626