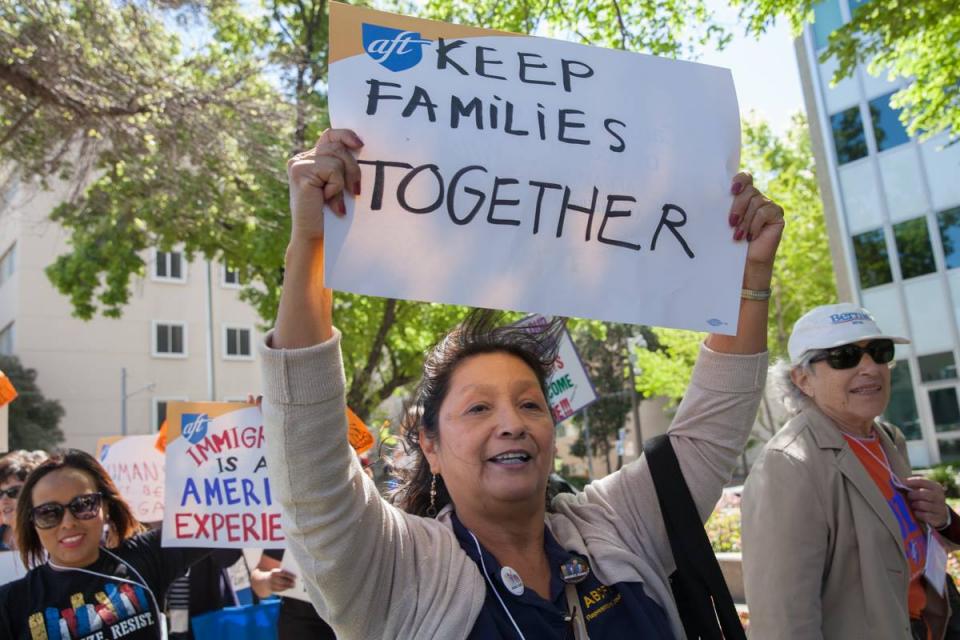 Several CFT leaders and members testified today at the CalSTRS Investment Committee meeting in West Sacramento, urging the second largest pension fund in the country to pressure companies that they invest in to stop profiting off family separations at the border.
"Separating families violates our fundamental values as educators and as Americans to protect and defend all families," said CFT President Joshua Pechthalt in advance of the event. "As educators, we call on CalSTRS to work with the community of socially conscious Americans to demand these companies immediately divest from profiting off family separations. Our pension dollars should not be used in this deplorable way to hurt immigrant children and families. Period."
The cruel and traumatic policy of family separation is carried out by U.S. Immigration and Customs Enforcement (ICE), which contracts with publicly-traded companies to operate and provide services for detention facilities that house separated families.
CFT members called on CalSTRS to carefully examine their investment portfolios for exposure to General Dynamics, CoreCivic, and GEO Group. They also urged the pension fund to pressure the three companies to immediately terminate their contracts with ICE and make a public commitment to ensuring the health, safety, and emotional wellbeing of all detainees.
The strong demand from CFT members comes following weeks of nationwide protests, with hundreds of thousands of people taking to the streets to condemn the Trump administration's "zero tolerance" policy, enacted earlier this year, of separating children from their families at border crossings. Since the policy took effect, over 2,000 children—including infants and toddlers—have been separated from their families and housed at youth detention centers, without knowing where their parents are or when they will be reunited with them.