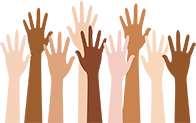 The CFT is proud to be a co-sponsor of the upcoming California Community Schools Institute to be held on February 26-27 in Los Angeles. Community Schools provide wraparound services for students, build parental involvement and increase broad-based community support for schools.
The Community Schools model is an evidence-based approach to significantly increasing student achievement by focusing on the whole child. We invite you to consider participating in the Institute if you are interested in learning about how you can create a community school in your school district.
Day 1 of the Institute will provide participants with the strategies necessary to create a community school.
Day 2 features site visits to local community schools and provides participants with a first-hand view of how these schools operate and the benefits they provide to students, their families and their communities.
Download this flyer that provides more information about the conference and registration.
If you have questions, please contact CFT Legislative Representative Ron Rapp or phone our Sacramento office at 916-446-2788.