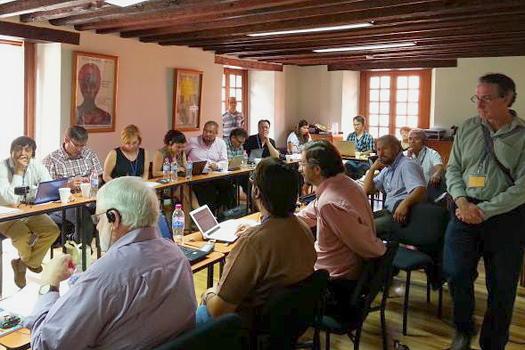 Peter Brown is representing CFT at the 10th Annual Trinational Coalition to Defend Public Education now underway in Mexico City. Brown teaches at Laney College in Oakland and is a member of the Peralta Federation of Teachers.
The Trinational Coalition passed a resolution to hold a seminar on technology and education to analyze the impact of technology on educational processes from the perspective of workers and communities. As a result, this year's conference theme this year was "New Information and Communication Technologies and Education: Hegemony and Resistance."
The seminar held May 29-31, 2013, explores three major topics:"Political Economy of Technology and Education," "Social Media and Education," and "Pedagogy of Online Learning from a Teacher and Student Perspective."
This seminar is co-sponsored by the Initiative for Democratic Education in the Americas network (a hemisphere-wide network) and the Trinational Coalition to bring together educators and students throughout the Americas. CFT has supported and participated in the coalition since 2008.