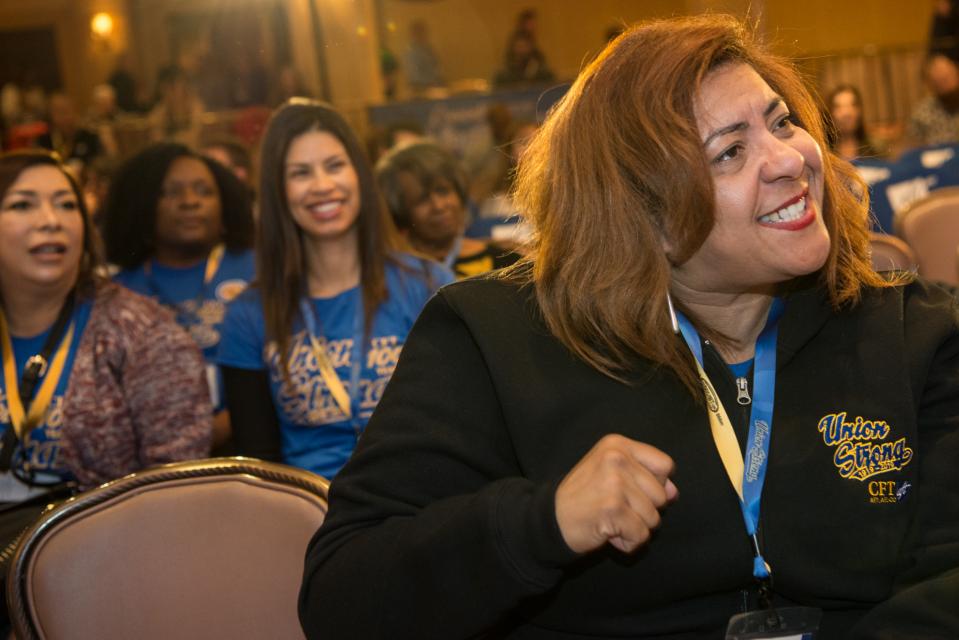 Get your #CFT100 commemorative items emblazoned with the classic slogan "Union Strong" while supplies last. You will also find the CFT classics reimagined – Rosie the Riveter, Students are My Special Interest, Fighting for California's Future, Activate Labor for Justice, and Organize Resist!
Here's a sampling of items in our online 100th Anniversary Store.
Premium-quality hoodies and polo shirts embroidered with Union Strong
T-shirts silkscreened with Union Strong
4-Pack Buttons with CFT classics and Union Strong
Lapel pin Union Strong!
Magnet Sheets set for refrigerators, filing cabinets
Sticker Sheets for laptops, books and windows
Posters – new and vintage
Find it all in the #CFT100 Store!