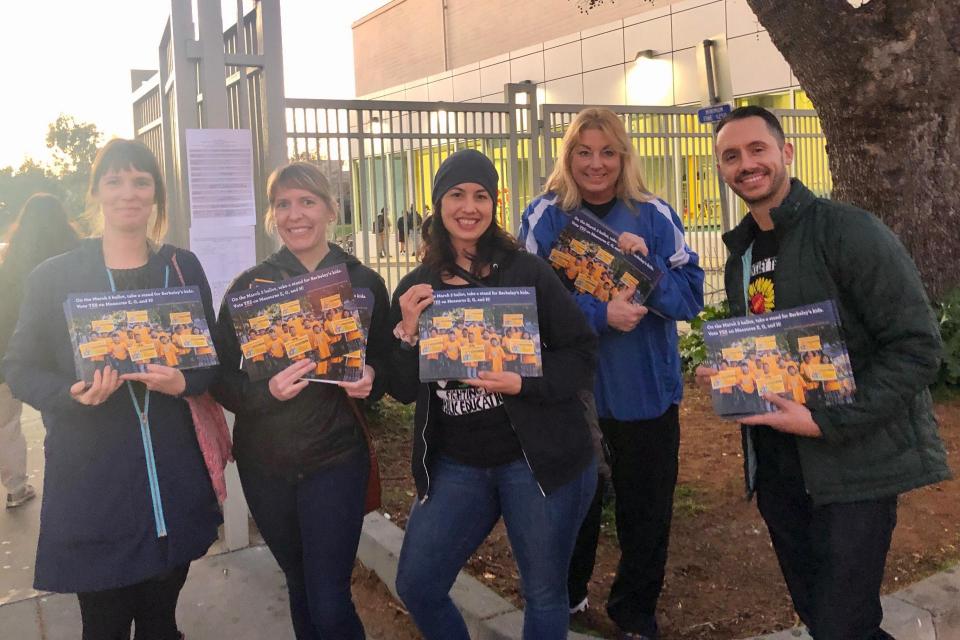 Across the state CFT local unions supported a variety of candidates, parcel taxes, and bonds in their local communities. With many votes still to be counted, results for many of the races are yet to be determined.
There is some good news to report coming from local unions.
Facing big spending by deep-pocketed charter school backers, UTLA members and their allies scored big wins in the Los Angeles Unified School District board race last night. Early results show that union-backed candidates Jackie Goldberg and George McKenna easily won reelection, while Scott Schmerelson and Patricia Castellanos will likely advance to the November 2020 runoffs.
"We ran an impressive and positive ground game, fueled by the passion and enthusiasm of teachers and parents who believe in public education," UTLA President Alex Caputo-Pearl said in a statement posted on the UTLA website. "The charter lobby's hateful, vitriolic attack ads can't match the impact of a teacher at the door, talking one-on-one to a voter."
Berkeley teachers and classified staff also have reason to smile today, as Berkeley voters passed Measures E, G, and H last night by wide majorities. Measure E will help raise salaries for certificated and classified staff in the Berkeley Unified School District, while Measure G and H will ensure that Berkeley schools are safe, modernized, and well-maintained.
"We are thrilled to see such overwhelming support for our public schools," says BFT president Matt Meyer. "Our educators, parents, and community members worked tirelessly together to make sure our students have access to high quality education and facilities, and we won!"
While many races are still too close to call, there were significant setbacks as well. Proposition 13, the statewide school safety bond, is likely not to pass when all of the ballots are counted. Although Prop. 13 had nothing to do with the 1978 proposition of the same name, opponents of the measure were able to confuse voters into mistakenly believing that the bond would raise property taxes.
Similarly, a local bond Novato it also appears as if Measure A is likely to go down. Despite a support of the majority of voters, the initiative failed to clear the two-thirds hurdle.The parcel tax would have helped raise salaries for school workers, who are struggling to afford to live in the expensive community.