Order the CFT History Book
70 Years: A History of the California Federation of Teachers, 1919-1989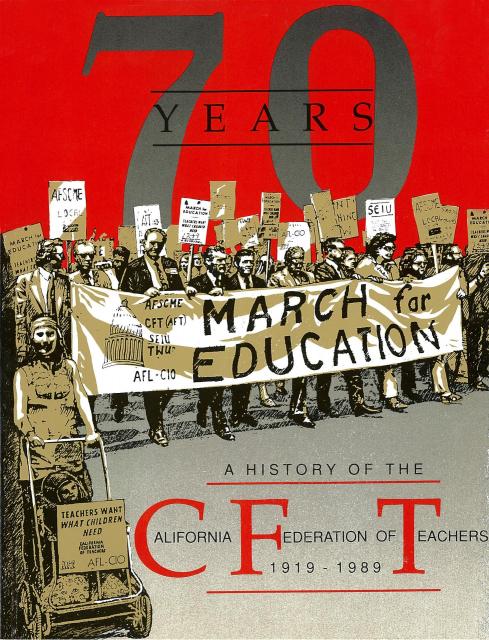 What do the lessons of CFT's past hold for the present? Why is the CFT a state federation, and affiliated with the AFL-CIO? Who were some of the most famous members (for example, Robert Oppenheimer) and leaders of the CFT?
This overview history of the statewide federation also features more than 40 histories of AFT local unions in California.
The 128-page soft-cover book is available in hard copy only and costs $5. When you purchase a history book, the transaction will go through PayPal, but you do not need a PayPal account to make the purchase. If you have any questions, please phone the CFT Bay Area office at 510-523-5238.