Webinar Course Descriptions
Learn union basics without leaving home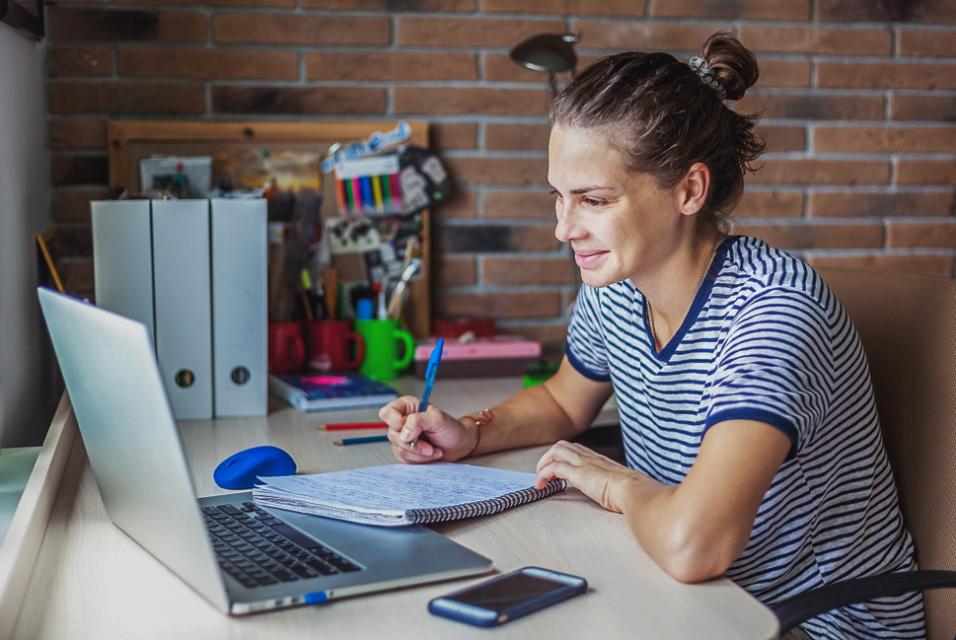 The CFT offers a full schedule of topnotch online trainings. Our webinars are provided through Zoom videoconferencing and last about 90 minutes. You may find course descriptions below.
When you register to attend a webinar, you will receive email confirmation of your registration directly from Zoom. The email will contain the link to join the videoconference from your PC, Mac, iOS or Android device, as well as the phone number if you choose to call in. You will also receive a helpful email reminder from Zoom one hour before the webinar begins.
AFT Member Benefits
Member benefits can be a useful tool to engage members. Get informed about the benefits available to members through AFT that add value to being a union member. Learn about some of the new benefits available this year, including discount programs and identity theft protection, and get answers to your questions about the variety of programs offered by AFT.
Building Worksite Structures that Work in Higher Ed
Powerful unions require strong leadership structures that are broad and deep enough to engage our entire membership at the worksite. A union with distributed leadership can keep members informed, better handle worksite problems, and provide a foundation for major campaigns. How do we build such a structure, and how do we identify and recruit new leaders? Learn from our organizers and other local leaders how to build strong site leadership on your campuses, and what resources CFT can offer to help.
COPE 101 – Do's and Don'ts for Political Engagement
Learn best practices to set up and run a local COPE (Committee on Political Education) program, with our recommended best practices to fund candidate campaigns and voter initiatives. You'll come away with important tips to avoid common pitfalls and make sure your local's political program keeps everything legal.
Compliance with Union Legal and Constitutional Requirements
Learn how to keep your union operations legal, and consistent with important requirements of the AFT and CFT Constitutions. There are layers of requirements concerning representation, negotiations, officer elections, and convention representation that derive from both the law and our parent unions. Ensure your local practices are consistent with these requirements to avoid potential problems that could divert precious time, energy, and money away from your local priorities.
Digital Communications: Action Network, Hustle, and E-Forms
Member engagement and communication are central to a strong union, and have gradually shifted increasingly to digital forms. AFT and CFT support many tools and platforms for digital communication and engagement that enhance our work, and are available to all AFT locals. Learn how our locals are using Action Network, Hustle, and electronic membership forms to engage their members and improve their communication programs. Find out which tools best fit your needs, and how to get additional support to implement them in your own local union.
Legal Update: Duty of Fair Representation and Maintenance of Membership
Get an important update on best practices to uphold the Duty of Fair Representation (DFR) and maintain your membership. Refresh your understanding of the DFR legal requirement to provide equal representation to both members and non-members of your local union. What are current legal challenges to these requirements, and what practices are recommended to steer clear of them? Learn about any new legal challenges to these practices that might suggest changes to your local union's current practices. Understand the latest challenges to union requirements to "opt out" of membership, and learn the best practices recommended to handle such requests. In addition to providing the latest news on these legal developments, we'll provide time for discussion and some Q&A with our chief counsel.
Local Union Plans That Get Results
Planning involves more than making a list and checking off boxes. A good plan establishes vision and direction, democratizes our knowledge, focuses resources, and keeps us on track to our goals. Our best work emerges from proactive planning instead of reactive responses. Improve your understanding and skill in creating solid plans for your local, from individual meetings to extended campaigns.
Making the Most of Site Meetings
The increasingly busy lives of our members often make it difficult for them to attend union membership meetings. But there are lots of ways to bring the union meetings directly to our members' worksite! From informal union coffee breaks to formal standing worksite meetings, meeting members where they work can be a valuable way to build visibility and increase member participation. Learn how our locals have successfully brought the union to their members, and how to plan your own meetings to be successful.
Member-to-Member Outreach Drives
Member-to-member outreach drives have become a necessity for many of our local unions today. Successful outreach programs increase membership, build visibility, and identify new leaders, and activate member participation. They are a critical component of a local union program in worksites lacking a robust new employee orientation program, and when turnover is high. Learn what's required to run a successful outreach drive, and hear from local leaders who have used them to build stronger local unions.
Understanding and Negotiating Health Benefit Plans
Negotiating health benefits consumes tremendous time and energy, and much of the 'negotiations' happens away from the bargaining table between districts, brokers and providers. Learn the different ways that medical benefit plans are structured and priced so you can play a more active role in shaping the benefit packages in your own district. You may become better informed than your employers about the best options to minimize costs while maximizing benefits