Convention Documents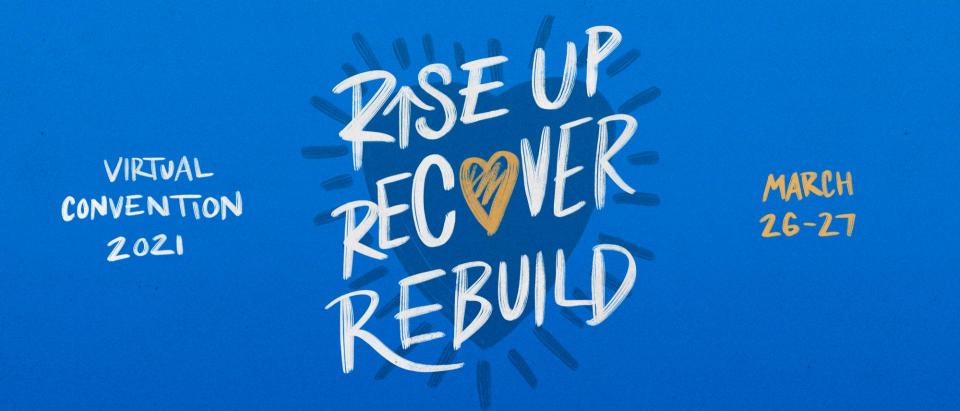 Welcome to the online hub for CFT Virtual Convention documents. There will not be printed materials this year, so this, and the Virtual Convention website itself, will be the places to find electronic versions of convention materials. Updates will be made regularly to this page, so keep checking back.
Union & Convention Governance
COMING SOON!
Convention Rules
Delegate Roster
Floor Debate
Proposed Constitutional Amendments and Resolutions
Sent to CFT affiliates on February 26, 2021

Convention Committee Assignments
The Constitution Committee and the chairs of other Convention Committees are posted below. Delegate assignments will be posted after delegate choices are due on March 12.
CONSTITUTION
John Perez, Chair, United Teachers Los Angeles, Retiree Chapter
Branstetter, John UC-AFT
DeVilla,Gabrielle, Salinas Valley Federation of Teachers
Duckles, Ian, AFT Guild, San Diego and Grossmont-Cuyamaca Community Colleges
Hind, David, ABC Federation of Teachers
Huitron, Maria "Triny," Early Childhood Federation
Huntsberry, Veronika, Berkeley Council of Classified Employees
Kogan, Matthew, United Teachers Los Angeles
Smith, Luukia, CFT Secretary Treasurer
Trezza, Mark, State Center Federation of Teachers
CREDENTIALS
Miki Goral, Chair, UCLA Faculty Union
NOMINATIONS & ELECTIONS
Joshua Briggs, Chair, AFT Part-Time Faculty United
RULES
Jim Mahler, Chair, AFT Guild, San Diego and Grossmont-Cuyamaca Community Colleges
RESOLUTIONS & SUBCOMMITTEES
Susan Solomon, Chair, Resolutions Committee, United Educators of San Francisco
Education Finance
Tina Solórzano Fletcher, Chair, AFT Guild, San Diego and Grossmont-Cuyamaca Community Colleges
Health Care, Retirement and Benefits
Suleman Isheque, Chair, AFT College Staff Guild
Professional Issues: EC/TK-12
Steve McDougall, Chair, Salinas Valley Federation of Teachers
Professional Issues: Higher Education
Kelsey Iino, Chair, El Camino College Federation of Teachers
Socio-Political
Ray Gaer, Chair, ABC Federation of Teachers