Lobbying Resources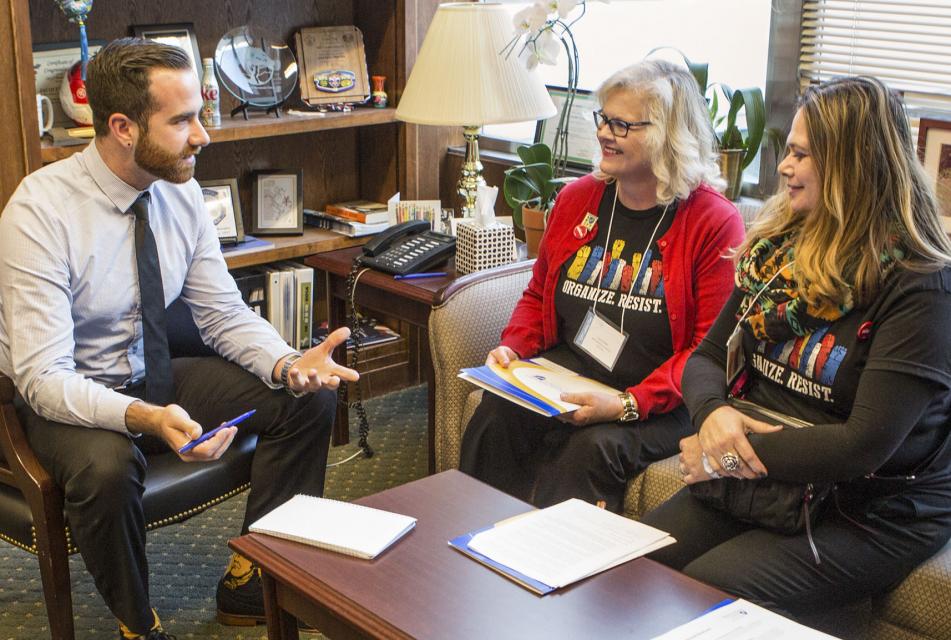 The California Legislature may seem daunting, but armed with a simple understanding of the legislative process, you can become an effective lobbyist almost overnight. The resources below will provide the basic information you need to succeed in personal visits and letter writing.
CFT's Quick Guide Rosters provide the phone and fax numbers (both in-district offices and Capitol offices) and email addresses for your California legislators. Get the information — fast — from these quick guides prepared by the CFT Legislative Department.
How to Lobby in Person
Tips for successful personal visits with your elected officials. Prepared by the CFT Legislative Department.
Letter Writing Tips
How to write effective (and proper) letters to your legislators. Prepared by the CFT Legislative Department.
The definitive guide to legislative terminology! In this Glossary of Legislative Terminology, learn how legislative bills get named, how to decode bill prefixes, and how the committees of the Legislature work. Access it on your device at any time. Prepared by the California State Legislature.