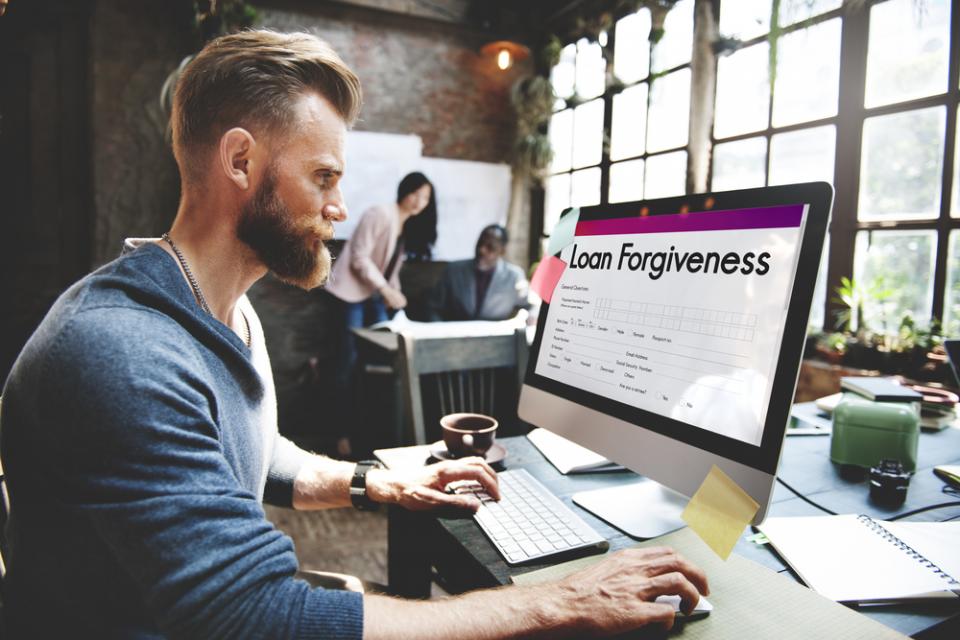 Presently working its way through the Assembly, AB 463, Cervantes, D-Riverside, seeks to make it easier for California part-time community college instructors to gain eligibility for the federal Student Loan Forgiveness Program.
Under the federal program, an instructor must work a minimum of 30 hours a week to be eligible. This renders adjuncts, who are only paid, and often officially recognized by their HR's for their hours of instruction, ineligible. This is in spite of the fact that most adjuncts work many hours in addition to their instructional time.
While some districts, such as Peralta in the East Bay, will credit their part-timers with 2.66 hours for every hour in the classroom in completing the employer portion of the employment certification form, the new bill calls for using a 3.35 multiplier, making it possible for adjuncts teaching as little as nine units in a single district to be eligible.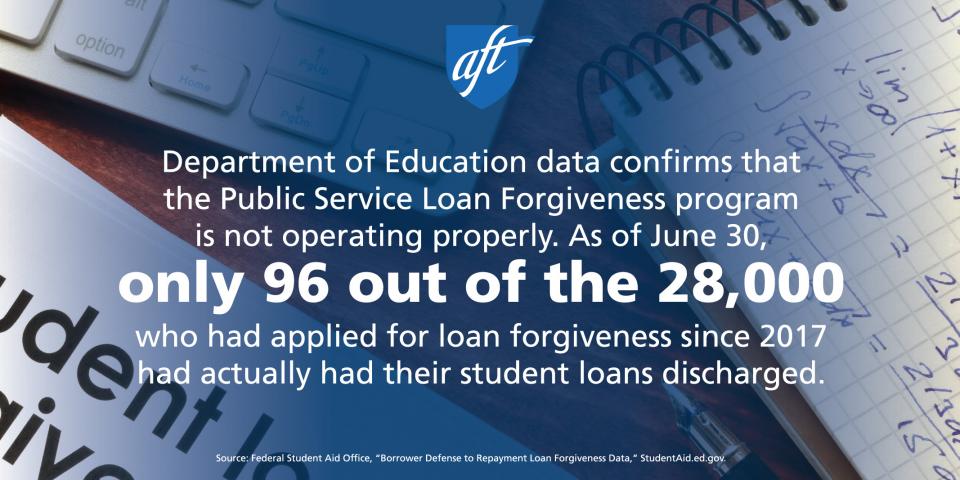 Student debt relief denied to thousands nationally
The federal program designed to relieve student loan debt for borrowers who work in public service is failing miserably: Under Education Secretary Betsy DeVos' leadership, 99 percent of those who apply to the Public Service Loan Forgiveness Program are denied due to restrictive rules and requirements that have strangled debt relief for thousands.
"Instead of working with lawmakers to improve the loan forgiveness program that millions of teachers, firefighters and nurses deserve, Betsy DeVos decided to attack it," says AFT President Randi Weingarten. "This shameful sabotage of a bipartisan government initiative cannot be allowed to stand."
If you are a member whose application for Public Service Loan Forgiveness has been denied, take this AFT survey to see if you can join in and be a part of the student debt solution.