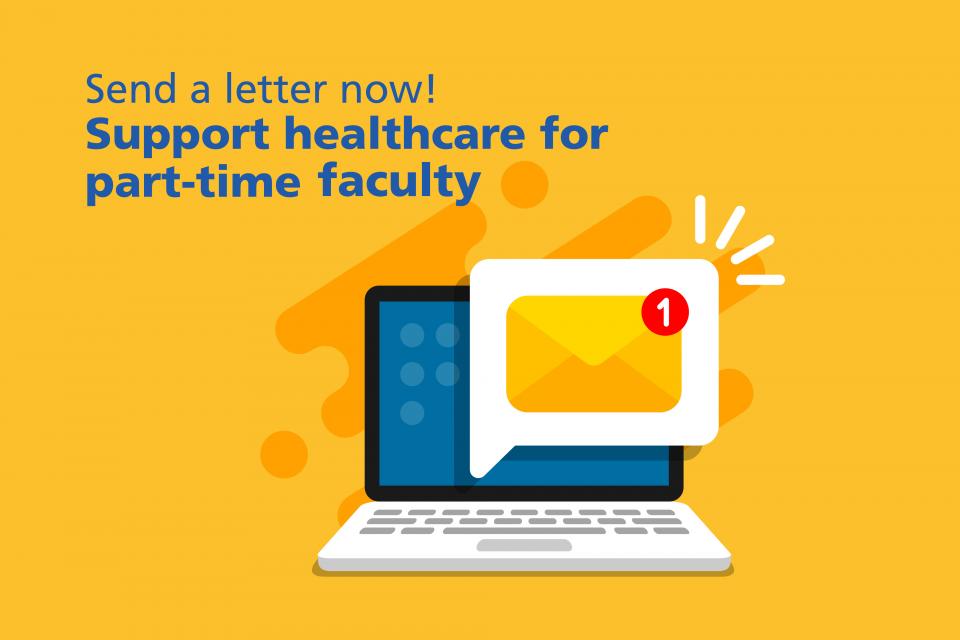 Update: Thank you to all faculty who sent a letter. Your efforts succeeded in the California Legislature.
Too many part-time faculty in California's community college system have gone without healthcare benefits for too long. Please sign this new CFT letter to key legislators to say that enough is enough.
As a result of our first letter campaign, Governor Newsom proposed $200 million per year in ongoing dollars for part-time faculty healthcare — a 400x increase over current funding levels! But we still have work to do to ensure that these funds remain in the state budget, and that they reach the part-time faculty who need them.