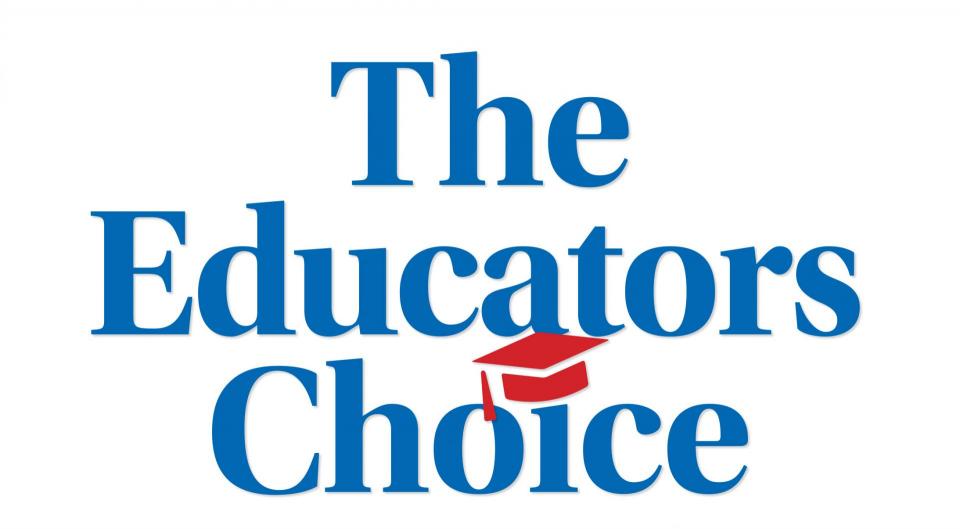 California will hold its first March Primary Election this year. The Legislature passed a bill to move the statewide primary forward to March instead of June so that Californians can have a greater say nationally. Your vote matters now more than ever!
Educators Choice Online Voter Guide
Find CFT endorsements tailored to your local ballot in our online voter guide. Simply enter your address on your phone or computer!
Know how to vote!
Deadline to request a Vote-By-Mail ballot is February 25. Download the application from the Secretary of State, return the application included with the sample ballot mailed to you, or obtain one from your county Registrar of Voters.
Deadline to return Vote-by-Mail ballots: Your VBM ballot must be postmarked on or before March 3, and received by your county elections office no later than March 6.
Poll hours on March 3 : 7 am to 8 pm
Drop Vote-by-Mail ballots at your polling place: You may deliver your VBM ballot to your local polling place up until 8 pm when polls close.
Download the CFT Endorsement Sheet containing the union's recommendations for statewide legislative races and ballot measures on a single page. You may also find the union's endorsements listed below.
Incumbents are labeled with an (*)
STATEWIDE BALLOT MEASURE
YES on Proposition 13: School and College Facilities Bond
The new Proposition 13 (not to be confused with the Proposition 13 passed in 1978) will authorize $15 billion in bonds for much-needed improvements to our school and college facilities in California.
Prop 13 includes $9 billion for preschool and K-12 schools, $2 billion for community colleges, and $4 billion for universities.
Vote "Yes" on Proposition 13!
CALIFORNIA SENATE
SD 3 Bill Dodd*
SD 5 Susan Eggman
SD 7 Marisol Rubio
SD 9 Nancy Skinner*
SD 13 Shelly Masur
SD 15 David Cortese
SD 17 John Laird
SD 21 Warren Heaton
SD 23 Kris Goodfellow (Dual)
SD 23 Abigail Medina (Dual)
SD 25 Anthony Portantino*
SD 27 Henry Stern*
SD 29 Josh Newman
SD 31 Richard Roth*
SD 33 Lena Gonzalez*
SD 35 Steven Bradford*
SD 37 Dave Min
SD 39 Toni Atkins*
CALIFORNIA ASSEMBLY
AD 1 Elizabeth Betancourt
AD 2 Jim Wood*
AD 4 Cecelia Aguilar-Curry*
AD 7 Kevin McCarty*
AD 14 Tim Grayson*
AD 15 Buffy Wicks*
AD 16 Rebecca Bauer-Kahan*
AD 17 David Chiu*
AD 18 Rob Bonta*
AD 19 Phil Ting*
AD 20 Bill Quirk*
AD 21 Adam Gray*
AD 22 Kevin Mullin*
AD 24 Marc Berman*
AD 25 Anna Song
AD 27 Ash Kalra*
AD 28 Evan Low*
AD 29 Mark Stone*
AD 30 Robert Rivas*
AD 31 Joaquin Arambula*
AD 32 Rudy Salas Jr.*
AD 37 Cathy Murillo
AD 39 Luz Rivas*
AD 40 James Ramos*
AD 41 Chris Holden*
AD 43 Laura Friedman*
AD 44 Jacqui Irwin*
AD 45 Jesse Gabriel*
AD 46 Adrin Nazarian*
AD 47 Eloise Gómez Reyes*
AD 49 Ed Chau*
AD 50 Richard Bloom*
AD 51 Wendy Carrillo*
AD 52 Freddie Rodriguez*
AD 53 Miguel Santiago*
AD 54 Sydney Kamlager-Dove*
AD 56 Eduardo Garcia*­
AD 57 Lisa Calderon*
AD 58 Cristina Garcia*
AD 59 Reginald Jones-Sawyer*
AD 60 Sabrina Cervantes*
AD 61 Jose Medina*
AD 62 Autumn Burke*
AD 63 Anthony Rendon*
AD 64 Mike Gipson*
AD 65 Sharon Quirk-Silva*
AD 66 Al Muratsuchi*
AD 68 Melissa Fox
AD 69 Tom Daly*
AD 70 Patrick O'Donnell*
AD 73 Scott Rhinehart
AD 74 Cottie Petrie-Norris*
AD 76 Tasha Boerner-Horvath*
AD 77 Brian Maienschein*
AD 78 Chris Ward
AD 80 Lorena Gonzalez Fletcher*
U.S. CONGRESS
CD 2 Jared Huffman*
CD 3 John Garamendi*
CD 4 Brynne Kennedy
CD 5 Mike Thompson*
CD 6 Doris Matsui*
CD 8 Chris Bubser
CD 9 Jerry McNerney*
CD 10 Josh Harder*
CD 11 Mark DeSaulnier*
CD 12 Nancy Pelosi*
CD 13 Barbara Lee*
CD 14 Jackie Speier*
CD 15 Eric Swalwell*
CD 17 Ro Khanna*
CD 18 Anna Eshoo*
CD 19 Zoe Lofgren*
CD 20 Jimmy Panetta*
CD 21 TJ Cox*
CD 24 Salud Carbajal*
CD 25 Christy Smith
CD 26 Julia Brownley*
CD 27 Judy Chu*
CD 28 Adam Schiff*
CD 30 Brad Sherman*
CD 31 Pete Aguilar*
CD 32 Grace Napolitano*
CD 33 Ted Lieu*
CD 34 Jimmy Gomez*
CD 37 Karen Bass*
CD 38 Linda Sanchez*
CD 39 Gil Cisneros*
CD 40 Lucille Roybal-Allard*
CD 41 Mark Takano*
CD 43 Maxine Waters*
CD 44 Nanette Barragan*
CD 45 Katie Porter*
CD 47 Alan Lowenthal*
CD 48 Harley Rouda*
CD 49 Mike Levin*
CD 53 Georgette Gomez

Paid for by California Federation of Teachers COPE. Not authorized by a candidate or a committee controlled by a candidate.